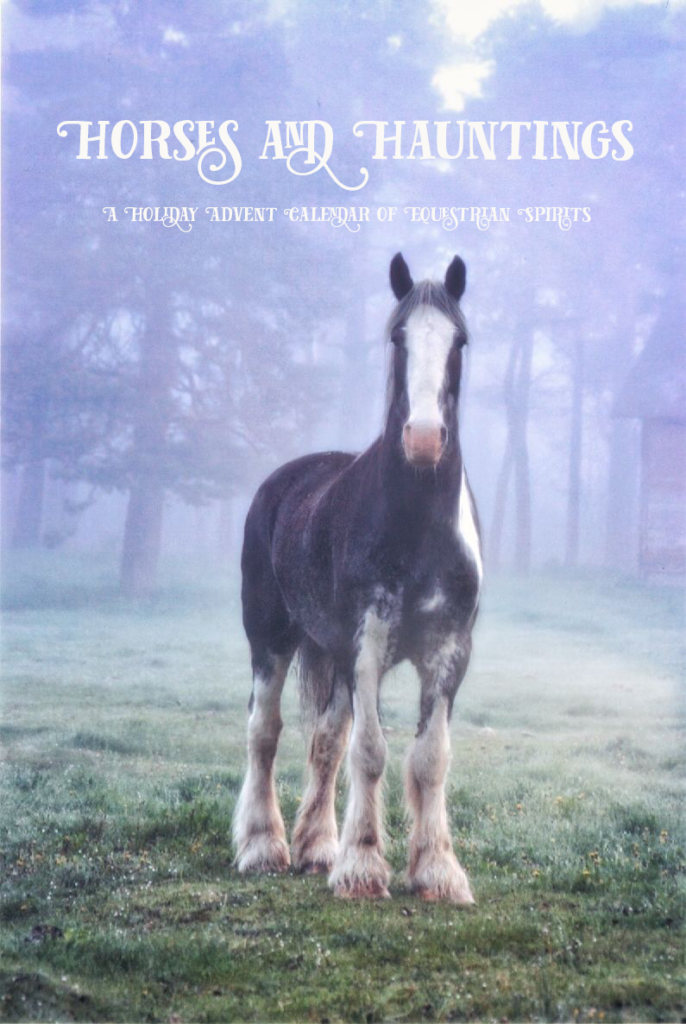 Prepare to be spellbound by "Horses and Hauntings," an enchanting holiday anthology that unwraps a treasure trove of 24 captivating short stories, perfect for those who revel in the mystique of equestrian adventures and supernatural wonders. This literary advent calendar, set against the backdrop of December, promises to be your ultimate companion for the festive season.
Within the pages of this book, you'll embark on an incredible journey through a diverse range of narratives. From chilling and ghostly tales that will send shivers down your spine to heartwarming stories of bravery, camaraderie, and the enduring bonds between humanity and horses, you'll find a treasure trove of enchanting stories that will redefine your holiday reading experience.
What Awaits You:
"Horses and Hauntings" seamlessly blends the thrill of the supernatural with heartwarming inspiration. From hair-raising ghost stories to uplifting narratives of hope, these tales traverse the spectrum of emotions and leave you with an invigorated perspective on the festive season.
Be transported to the rugged Wild West with stories of phantom riders, cursed artifacts, and legends from the distant past. These tales serve as a bridge to history, folklore, and the unexplained, offering a captivating and imaginative reading experience.
Equestrian connections take center stage in this anthology. Whether it's a gifted young artist drawing inspiration from a spectral horse or a valiant rodeo clown ensuring the safety of fearless riders, these tales celebrate the enduring and profound relationships between humans and horses.
Embrace the enchantment of Christmas with narratives that encapsulate the true spirit of the holiday season. From a mystical horse that grants mesmerizing rides through snowy villages to the heartwarming story of the Equine Emissary facilitating connections between the realms of the living and the spirit world, these stories will envelop you in the magic of the season.
Each story within this anthology is a standalone gem, making it the perfect choice for readers seeking to unwind with a quick, immersive escape into the realms of magic, the supernatural, and captivating equestrian adventures—one delightful tale at a time.
"Horses and Hauntings – A Holiday Advent Calendar of Equestrian Spirits" is the ideal gift for those who cherish the holiday season, have a passion for folklore, or are enamored by equestrian tales. Whether you're cozied up by the fireside or seeking a dash of magic during your busy December days, this compilation of short stories will draw you into its world of enchantment and wonder. Discover the essence of the season through the perspectives of the living and the supernatural, and rekindle your connection with the holiday spirit in ways you've never imagined.